Autumn Tree Removal on the Northern Beaches
The autumn brings an ideal time for tree maintenance. The cooler temperatures make it more comfortable to work outside, there are far fewer leaves in the way, and best of all, most tree diseases and parasites are less active in the cooler weather – so you can perform more tree surgery without the risk of killing your trees entirely.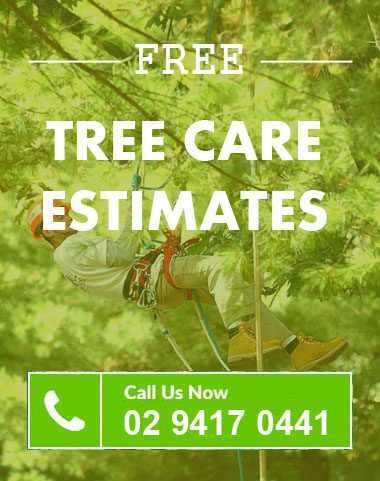 It is an excellent time to plant, as well. The colder weather puts less stress on any newer, less established trees – meaning it is an ideal time for you to expand upon the foliage on your property. New trees aren't subject to the intense summer heat, and can adapt to their new surroundings far more easily over the long haul of the winter months. Root systems have longer time frame to adapt to their new surroundings, and won't be as easily dried out.
The intense dry heat of the summer in the Northern Beaches can also be difficult for your trees to cope with, and by the end of the season, they may be in need of a nutrient boost. A good slow-release formula on their roots can ensure they stay healthy through the winter, and reduces your odds of requiring tree removal services in later years.
To segue, the autumn is also the best time to prune and trim any branches in tricky positions. The windy and wet weather of the Northern Beaches winter months can wreak havoc upon trees that have overgrown their capabilities to stay standing. Some can be preserved with cabling, but many can not.
All Tree Care are your experts in all aspects of Tree care with over 13 years experience.
With a team of trained tree and horticulturalist professionals we deliver expert advice and solutions for all your tree related needs. All of our staff are highly trained to solve your quickly, efficiently and with the surrounding environment in mind.
We specifically cover the North Shore and Northern Beaches region, solving your problems, quickly, safely and most of all cost effectively.
Our specialist team can handle:
Tree Management (maintenance, pruning, felling, dead tree removal)
Commercial Services (contract, council and commercial)
Land clearing
Land project management
24/7 Emergency Tree Service
All Tree Care are you problem solvers when it comes to your particular issue, whether you are home owner, commercial or council client and require:
Taking your problems away is what All Tree Care does, at your convenience. Contact us today and we'll make your problems disappear, get your obligation free quote.
If you are in need of that extra step in tree removal services this autumn on the Northern Beaches, All Tree Care can help you. Contact us today!
Hello Mark, Just a short note to say thank you for the work you did in lopping the two Angophoras overhanging the house in July. We were impressed with the professional way you went about quoting and then carrying out the job. My neighbour was very pleased with the way you cut up the larger limbs for him to use in his fireplace. I'll be happy to recommend you to any friends who need tree work done in the future.
Thanks again
Many thanks for your great service today, regarding the Pine trees and the tree in the street. Thanks again. You have made my day! You did a great job.
Dear Mark
We recently engaged the services of All Tree Care  - from the very start of the process, Mark arrived on time to first survey our needs and demonstrated a deep knowledge of the Trees, their impact on the rest of the garden and with this in mind; a plan was made to ensure what remained would flourish.
On the day of works, Mark and his team worked tirelessly, taking extreme care of other plants and aspects of our gardens and those of our neighbours. We were extremely impressed with their working practices, cleaning up each area as they went but most importantly, taking great care of each others safety. 
We cannot recommend All Tree Care highly enough - Fantastic experience and a price worthy of all their professionalism.  
Honestly, you and your guys were brilliant.
Warmest Wishes,
Do you need help with a tree problem?
Contact us today for a free cost estimate!